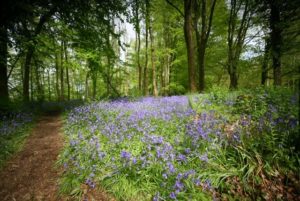 This is a blatant plug to encourage you to consider coming, living and working in Wales.  I've been based in west Wales covering the counties of Carmarthen, Ceredigion and Pembrokeshire since 1990.  While I did spend a fascinating 10 years working in Cardiff and gaining a new set of skills, my home has always been just outside Carmarthen.
Today was one of my days when I work from our hospital in Aberystwyth and it was one of those gorgeous spring days where I can enjoy seeing the red kites overhead as I drive along the coast road between Aberaeron and Aberystwyth.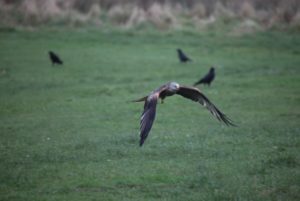 This week sees the start of the European Society for Clinical Microbiology and Infectious Diseases annual Congress on 13th April until 16th April: https://www.eccmid.org/ and while I have personal clinical duties, a number of colleagues from my employer (Public Health Wales) will be attending.  As well as presenting some of the fascinating work going on in Wales during the conference, they have also taken a stand in the exhibition area.  You can find our team on stand 1.112 and the image below from the official brochure shows you where the stand is located.
We have a number of new opportunities opening up this year for many grades of clinical and laboratory staff, including in my part of Wales, and they would be delighted if you could pop along, learn more about us and perhaps consider visiting to discuss the opportunities further.